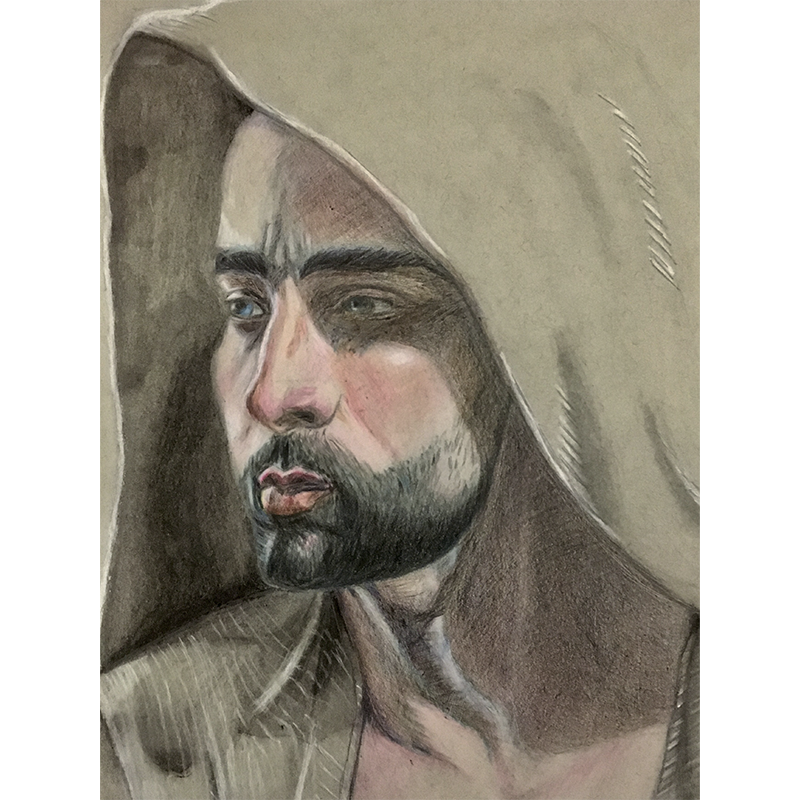 I love painting, when I get an idea for a painting I can hardly sustain the rush feeling of getting paint on canvas and make my idea a reality, but as much as I love to paint I really enjoy drawing.
I sketch every day, I carry a small sketchbook everywhere I go. For me, drawing and sketching are an essential part of being an artist. I believe drawing is fundamental for every painter as much as understanding values and color.
Sketching and drawing is my way to not only keep my skills up to-par but it helps me clear my mind, but it also helps me generate creative ideas. Most of my paintings ideas sometimes come when I just start doodling on a piece of paper any random thing, lines turn into shapes and shapes turn into shadows, and all of a sodden a possible concept turns out.